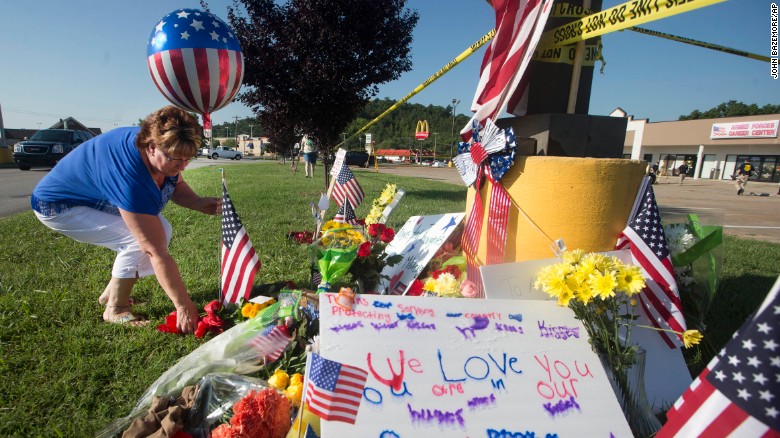 It has been a long, terrible few days here in this lovely city. Once again, terror has found good and honorable people to take from all of us.
This is so difficult. But just as in Oklahoma City, the wonderful people of this gracious city are showing what a true American is. Within an hour of the second shooting, lines had formed at blood banks. Makeshift memorials went up at the sites. The city was so quiet that first day. It's just all so sad and pointless.
My love and unconditional gratefulness go out, as always, to our all of our law enforcement and armed forces men and women.
And my sincere sympathy and complete understanding to family and friends of our five murdered Marines.